Technology & Business Specialists
Located in the Beautiful Texas Hill Country

TECHNOLOGY & BUSINESS TRAINING SERVICES AT COFRAN ACADEMY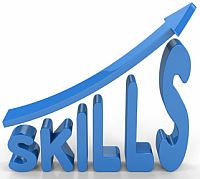 At Cofran Academy, we are committed to helping others learn about business and technology through customized training conducted at venues most suitable to your needs. Our approach includes:
Technology & Business Training
Training At Our Site Our Yours
Formal Classroom, Coaching or In-Between
Adults and Youth
Computers, Electronics & General Business
Our principle, George Cofran, has provided training services for many years in a variety of formats. In his earlier days he was a volunteer trainer with the Small Business Administration, providing instruction on a range of business topics. At Arthur Young & Company, he was taught seminars on computer and financial topics. Through the years at Cofran & Associates, Inc., he developed and taught many seminars on telecom topics. With this background he is well positioned to structure a training approach to meet your needs and can instruct on any of the service topics described in this website.
Back To >> TOP OF PAGE